More things you may not know about Ricky
- At the age of 6, Ricky had already made many televisions commercials.
- While he lived in mexico, he got himself involve in theater arts. He got cast in musicals and television drama.
- He has done many pepsi commercials, one of them was with Janet Jackson.
- He got the title of "The sexiest man in the world" by the magazine People En Espaņol.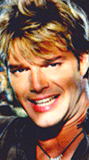 - He decided to be a singer after he went to a Celia Cruz Concert with his mother.
- Ricky said that at the age of 12 he could have whatever he wanted.
- He has his own restaurant in Miami called " Casa Salsa "
- He believes in soulmates. He's still looking for his
.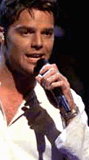 - He doesn't like to be called " Sex-Symbol " because he think that those persons have no brain
- He has studied BHANGRA. An Indian style of music
- He was supposed to go to mexico only for a week... he stayed 4 years.
- He was very close to his grandmother who, sadly, died in 1998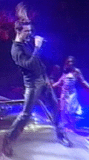 - He ends his performances with a reverent bow called a NAMASTE. ( It's Indian)
- At the age of 7, he wanted to be John Travolta
- He wanted to be Luke Skywalker while playing with his friends after watching the movie Star Wars. ( he was 6 at the time )
- He likes colombians girls